Join Our Mailing List for up-to-date information
We primarily communicate through email to our parents for MCC Students. If you would like to receive our emails, please make sure you fill out the form below. Also, the email can be accessed on our facebook page, as well, we make posts about upcoming events and more through our instagram page.
CHECk out what we are doing this summer
THE CHOSEN STUDY
WEDNESDAYS | 6:30 | BEGINS JUNE 9TH
We will meet every Wednesday evening at the 1349 Ministry space to watch an episode of The Chosen and then have a time to discuss the episode and dive deeper into the meaning of the story that it is teaching! This study is open for all students and their families, but students will have their own breakout groups to talk about the episode.
More information can be found on our
here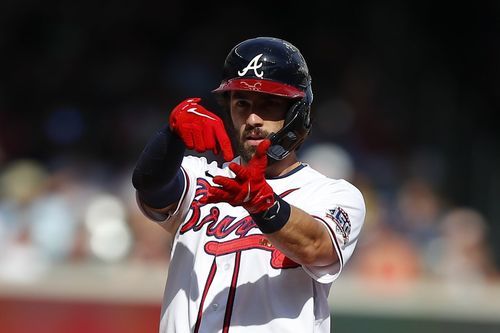 BRAVES GAME
THURSDAY JUNE 17th | 5:30-10:00PM | $20
We will be going to a Braves Game this Summer on June 17th to watch the Bravos take on the St. Louis Cardinals. We have a limited number of tickets. Make sure you claim your ticket ASAP. Students should bring money for any concessions they may want during the game.
SWEET TREATS ICE CREAM
TUESDAY JUNE 22th | 7:00-8:00PM
Drop your student off at Sweet Treat on Marietta Square on Thursday June 24TH to join us for an ice cream. No purchase necessary, this one is on us! We just hope to have some fun fellowship and enjoy a sweet cold treat in the Summer heat!
MOUNTASIA MINI-GOLF AND GO-KARTS
TUESDAY JUNE 29th | 4:00-6:00PM | $20
Meet us at Mountasia on Barrett Parkway on Thursday, July 1st for some Mini-Golf and Go-Karting! Ticket will include 2 hours of unlimited mini-golf and go-karts! Sign-up below so that we can get the right amount of group tickets from Mountasia!
MARIETTA PIZZA COMPANY
TUESDAY JULY 6th | 6:00-7:30PM
Who doesn't like pizza? Students can join us on July 8th at MPC on Marietta Square for a time of fellowship and a slice of 'za! Don't worry about money for this one, it's on us! Hope to see a lot of hungry faces then


ATLANTA UNITED GAME
SATURDAY JULY 24th | 2:30-6:30PM | $20
Join us on July 24th as we go support the 5 Stripes at Mercedes Benz Stadium as they take on Columbus Crew. We will leave from the church offices and pick up will be when we get back. Students should bring money for any concessions they may want during the game.
DIVE-IN MOVIE
FIRDAY JULY 30th | 7:00-9:00PM
Yep, you read that correct: DIVE-IN MOVIE. Our final event of the Summer is going to be swimming and a movie! We will provide the snacks and the drinks! Come swim with us and watch a movie. Also, you might want to BYOF, Bring Your Own Float that is.

The McGann's Home
403 Oakton Terrace NW
Marietta, GA 30064
Want TO serve or have a question?
Are you interested in serving in Student Ministry or have any questions about how to get involved whether you are a student or a parent? Please reach out to me, I would love to hear from you. - Austin Thomas Assistant Pastor to Students